Welcome to Cambridge.
The spirit of the pioneer is carried on through the visionary citizens of Cambridge. Abundant with modern enterprise, this progressive community has re-awakened the dreams of the early years. Our beautiful small town is in southwestern Nebraska with historic U.S. Route 6 & 34 passing through the heart of town, located in a good hunting and fishing area with top-notch health care facilities, senior housing and services, an outstanding school system, five churches, a lively array of restaurants, stores and services, excellent recreational facilities, and an 18-hole golfers paradise just 4 hours from Denver and Omaha.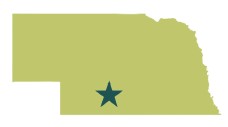 News & Events
March 26, 2016 @ 10 a.m. H.S. Football Field

The Cambridge Economic Development Corporation is seeking an Executive Director. Candidate should have a strong background in economic and community development, must be detail oriented and thorough in a multi-task environment. The position requires the ability to work independently and report to a board of directors. Strong communication skills are a must. Candidate must be a quick learner, comfortable with computer technology, and proficient in MS Office and email. Wage is based on experience and qualifications, 30 hours per week with benefits. The position has the opportunity to have full time pay with additional duties as the City Deputy Clerk. If interested, please provide a resume, salary requirements, and a Letter of Interest to: City of Cambridge, Attn: Economic Development, 722 Patterson Ave., PO Box Q, Cambridge, NE 69022 or email EDOpening@swnebr.net. Equal Opportunity Employer.

Cambridge, Neb. (pop.1,063) has earned designation in the Nebraska Department of Economic Development's Certified Leadership Community Program. It is the fifth community to earn certification, joining Tecumseh, Madison, Central City and Neligh.
---
Produced in part by a grant from the Nebraska Division of Travel and Tourism.
1-877-NEBRASKA
VisitNebraska.gov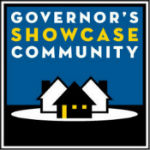 Take a look at the sites and buildings available in Cambridge, NE!

Comprehensive Plan for Cambridge, Nebraska. "Creating Cambridge's Tomorrow: A Blueprint to 2023"
---